How To Loosen Up Your Painting
With 3 Colours, 3 Brushes and 3 Minutes
It's time to level up and unlock your expressive self… loosening up is a MINDSET and you can achieve it faster than you think…
How To Loosen Up Your Painting
With 3 Colours, 3 Brushes and 3 Minutes
We've all seen those paintings that seem to jump off the canvas and grab you. Some artists just seem to have that "knack" of loose brushwork. It's like every stroke of the brush produces fireworks. Decisive and confident.
Ever felt frustrated that your own work is just a bit lifeless… no "wow" factor? You've tried copying photos, you've trawled endless art on Pinterest, you've probably invested in some expensive art supplies… but something is still missing. You still can't find that loose, expressionistic approach you've been yearning for.
Because… here's the thing: a simple yet powerful painting just isn't as easy as it looks. But…
What if I told you that "looseness" is not some magic gift... that it is a learnable skill?
I've created this course to bridge the gap. Between what we see... and what we want to express.
In this course you will discover 3 distinctive approaches to loose brushwork, each of which will generate loads of new ideas for your own work.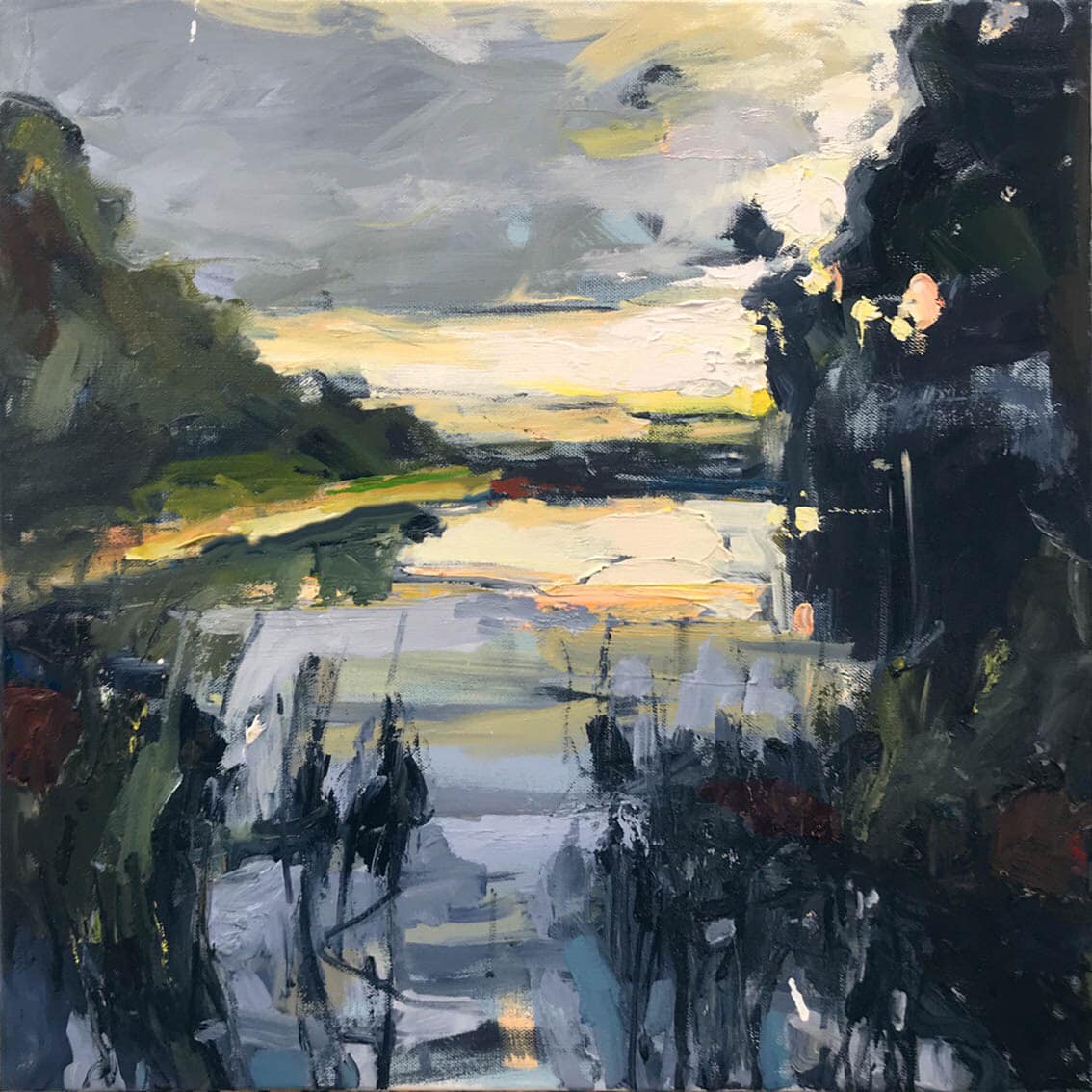 It's a completely self-paced online course. You watch it whenever you want and you get lifetime access.


Here's What You Will Learn: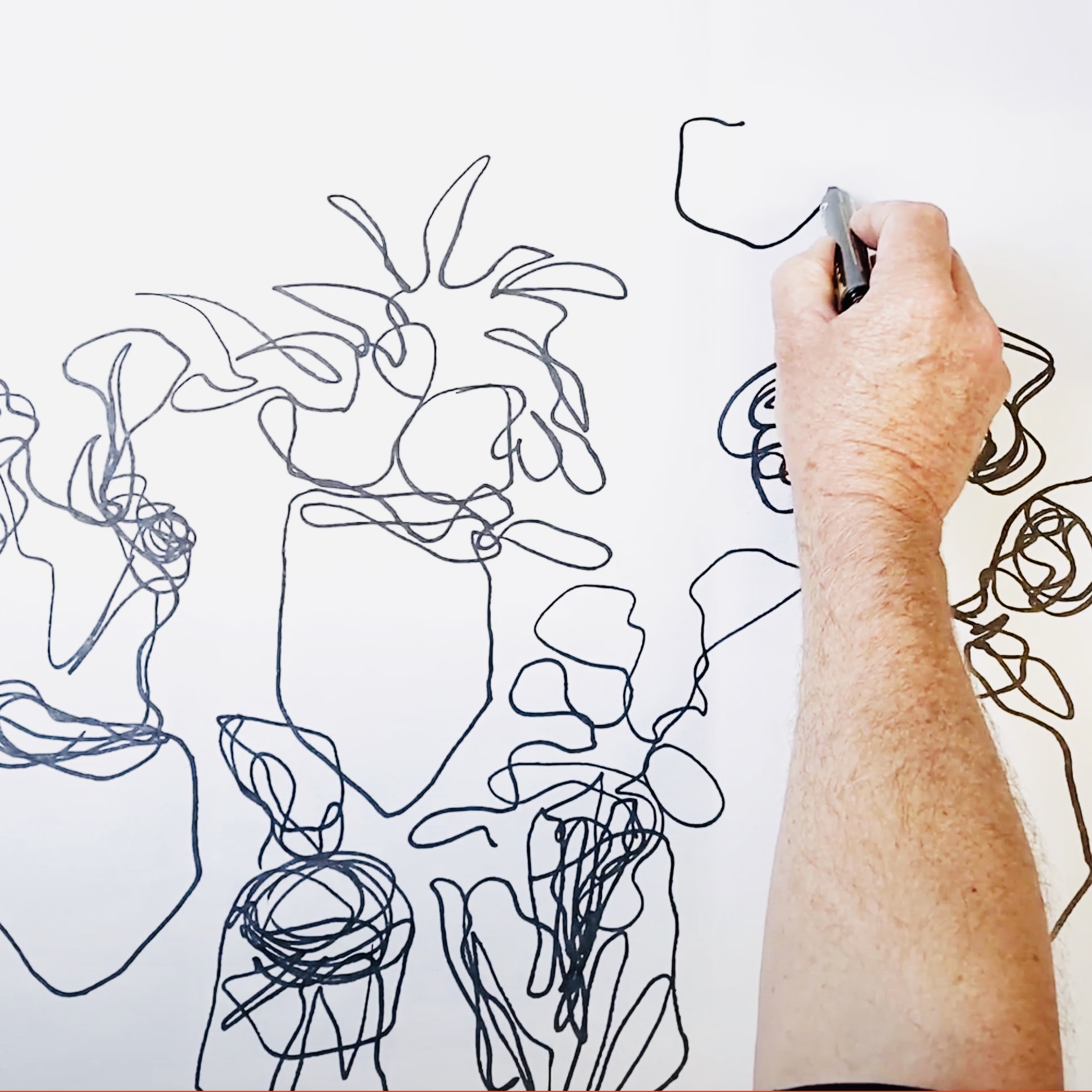 Module 1: Warming Up For Success
Why is warming up essential?
How athletes develop muscle memory and how artists can use it too.
A sequence of 3 warmup exercises you can use to develop looseness and be able paint from memory.
How to choose the right brushes, form block in, how to stand at your easel.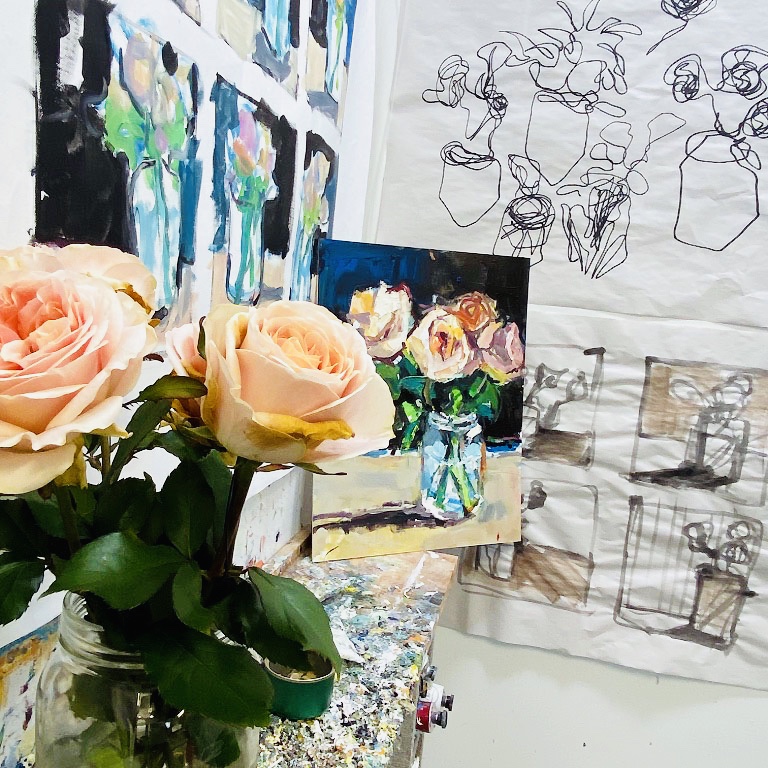 Module 2: How To Paint From Your Studies
With our exercises completed, it's time to paint!
A demonstration in oils and acrylics.
Block in confidently, learn how to use your studies effectively, build a layered approach.
Create a vibrant painting from just 3 colours.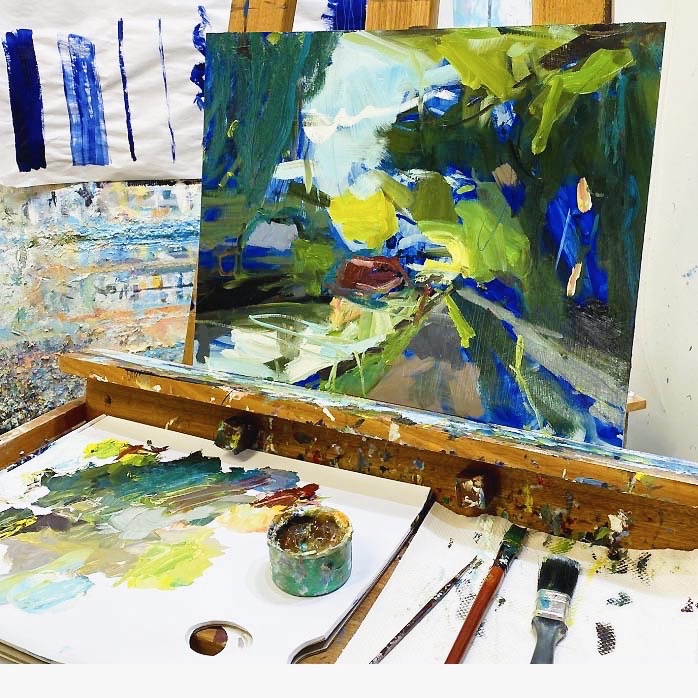 Module 3: Exploring Mark Making Techniques
How do we create variety in our painting?
Learn how one paintbrush can produce 16 different marks.
The importance of underpainting, how to set up "accidents".
This is where your unique style really begins to unfold!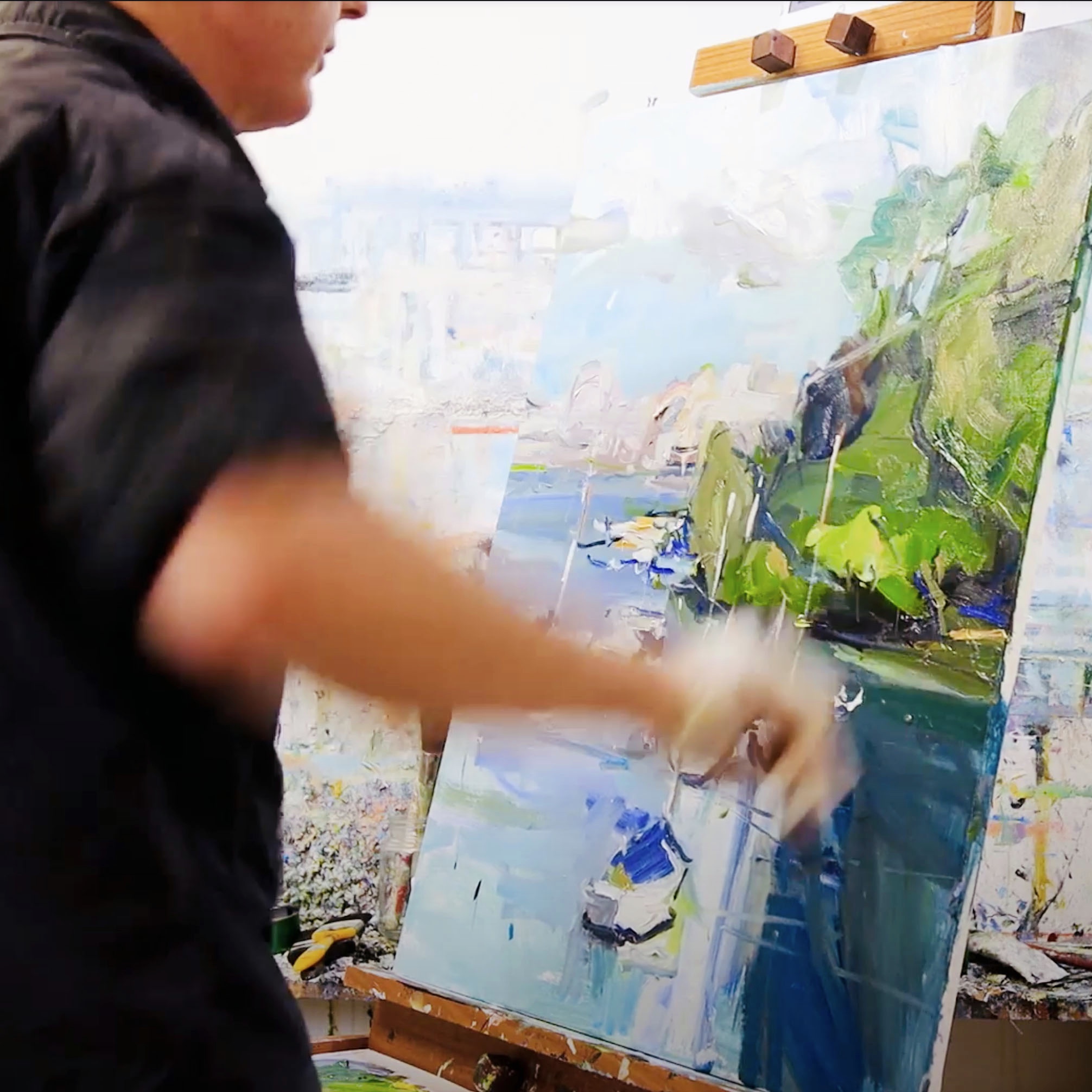 Module 4: The Microscope Method
Does your work end up with too much detail?
Learn the 3 step process that starts from the big picture.
A bold approach that lets you preserve the very best bits from every stage of your painting.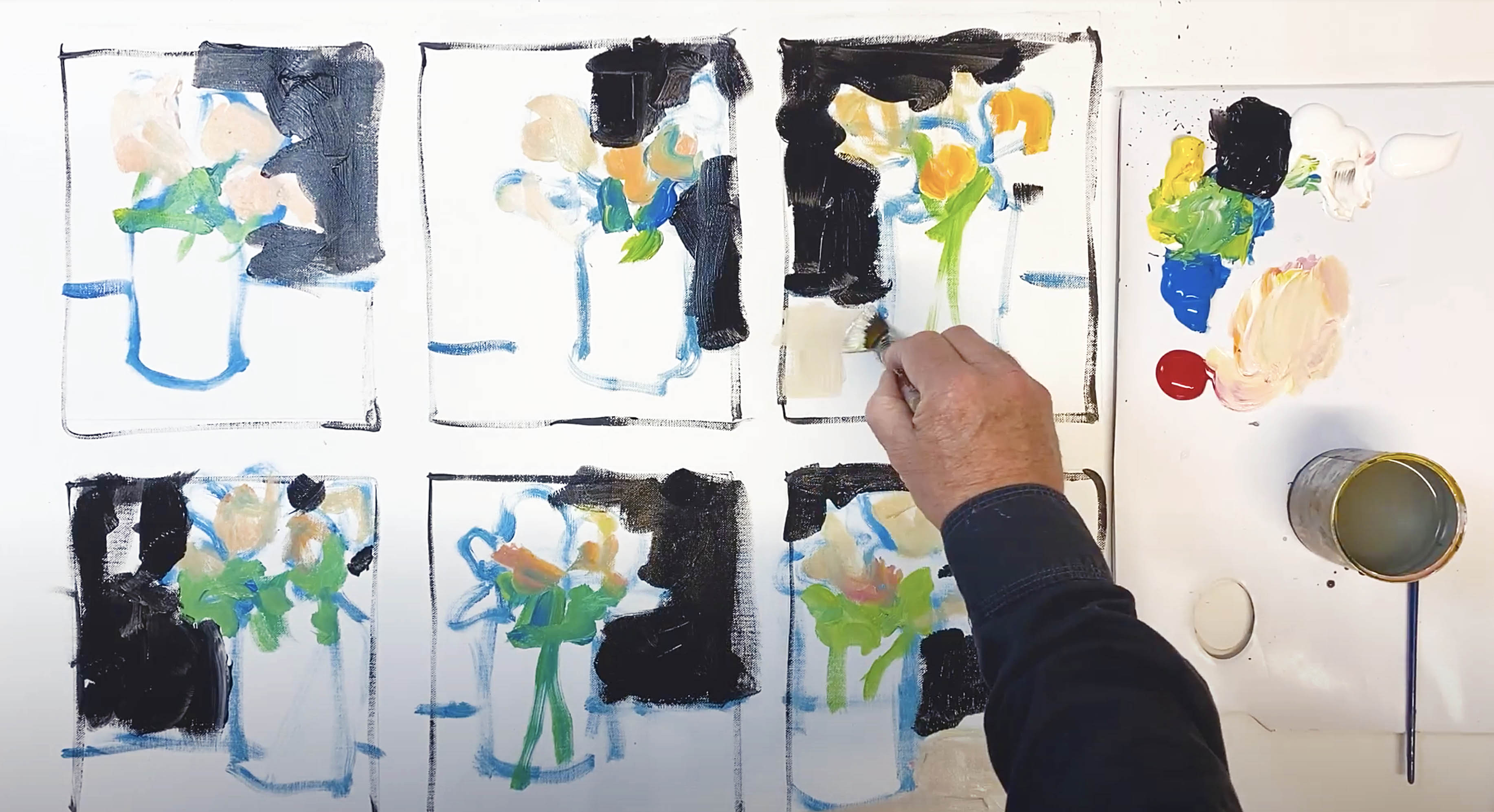 You get the best seat in the house…
In this course you will look "over my shoulder" as I complete 3 paintings and explain my process in real time with lots of handy tips.
Hi, I'm Richard Claremont. I used to be a full-time postman, struggling to paint in my spare time. I painted little street scenes in an old cigar box while I was out delivering the mail. In the early days (we are talking 90s here… yes… no internet!) it was pretty tough getting your art noticed...
Then something amazing happened. The internet came along. I managed to build a following on Instagram and began selling my work. I appeared on TV as "The Painting Postie". My art career started to take off… I won a major art prize, exhibited in Paris and have now been a full-time artist for over 3 years!
The reason I am telling you all this is to make the point that achieving your dreams is possible. Whether you want to paint just for the joy of it, or whether you're ready to take those first small steps to becoming a full-time artist… there are people who can help you. I'm hoping those next steps you take will be with me.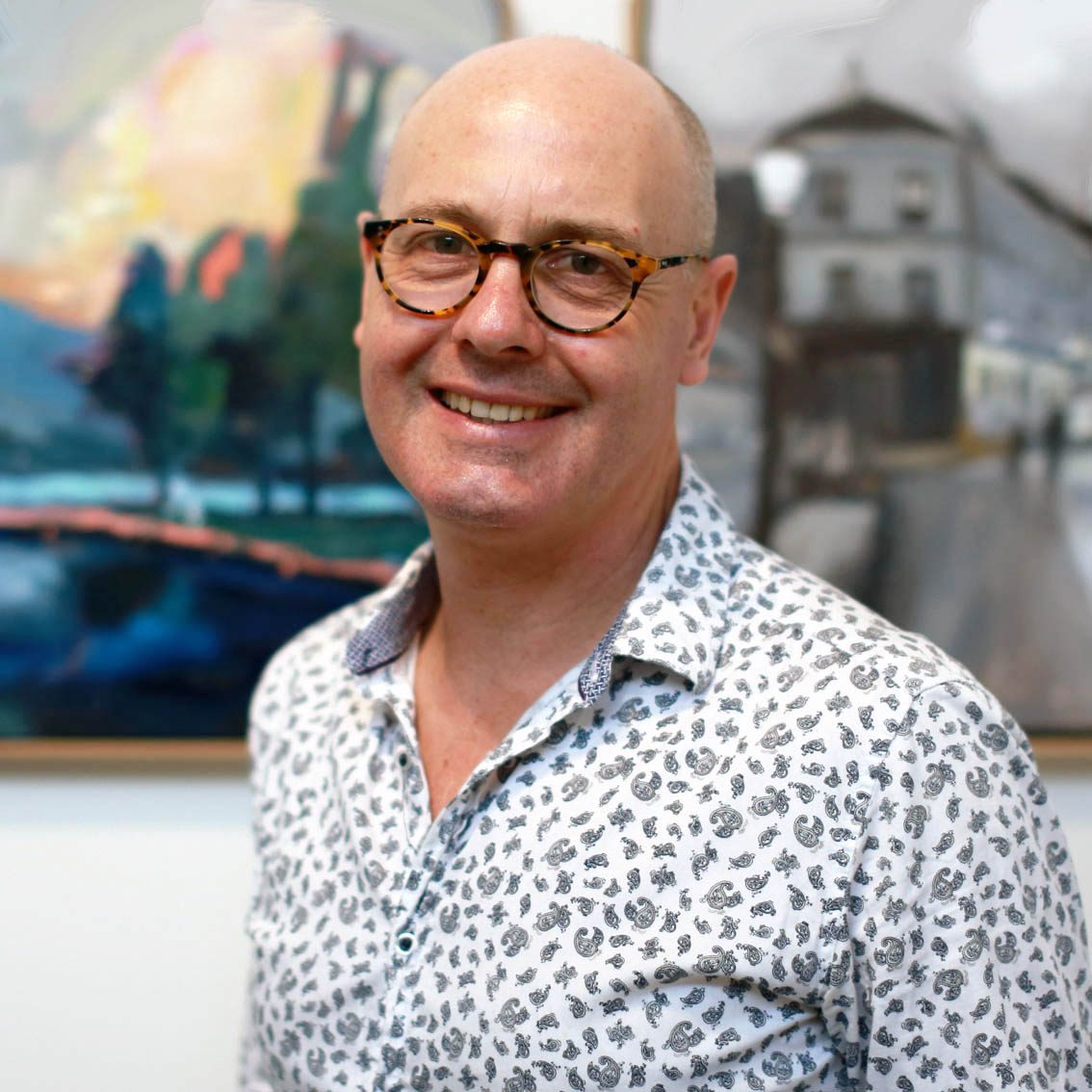 Bonus Course Material (Available in Premium Package)
Find Your Unique Style e-book
Artists are supposed to have style, but how do you find it? Style is a mindset. In my 83 page e-book I will teach you my top strategies for creating unique and distinctive work.
The importance of storytelling
Identifying your "superpower"
How to stop comparing and start creating
It's time to turn ordinary into great and make your art stand out from the crowd!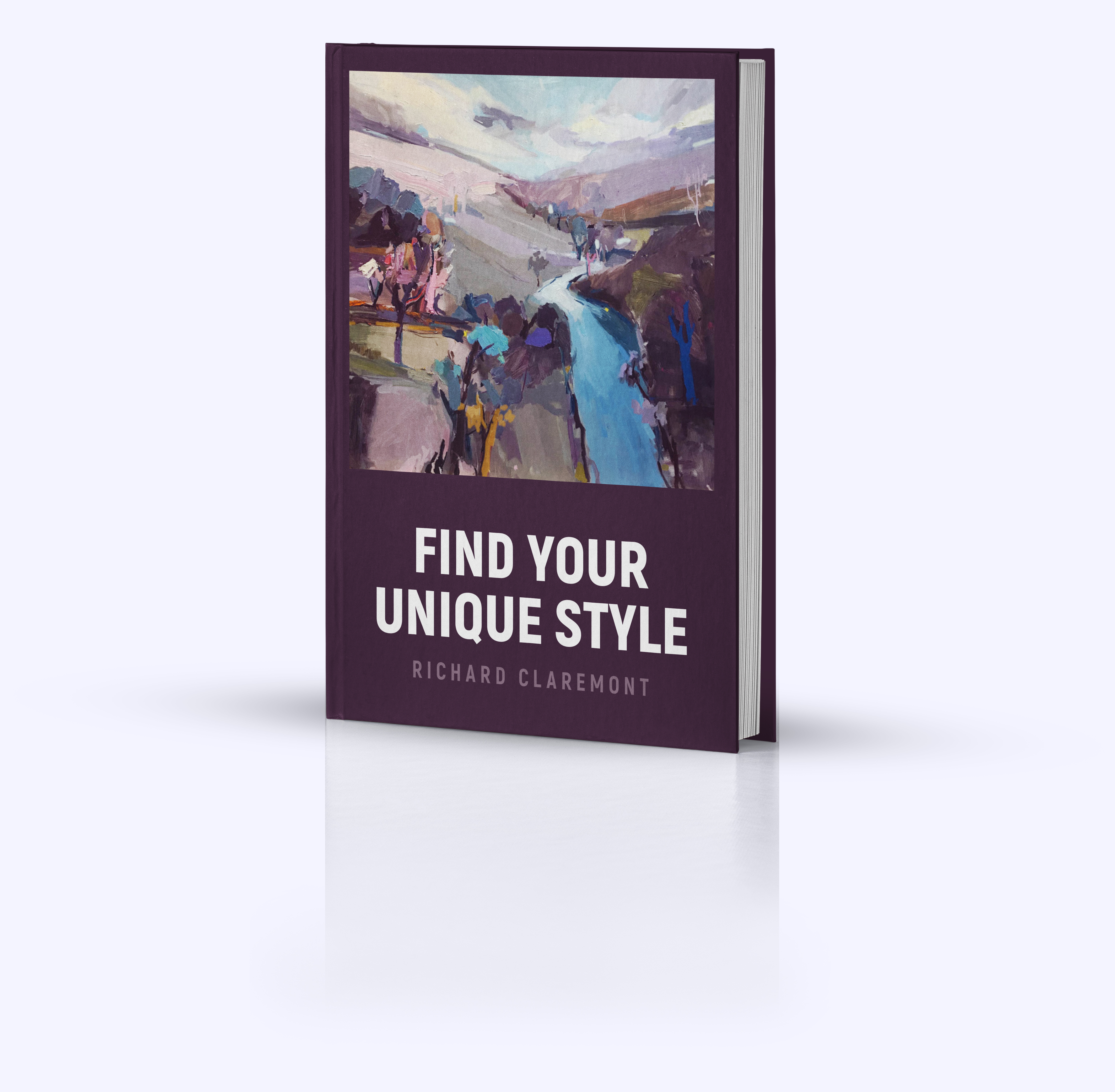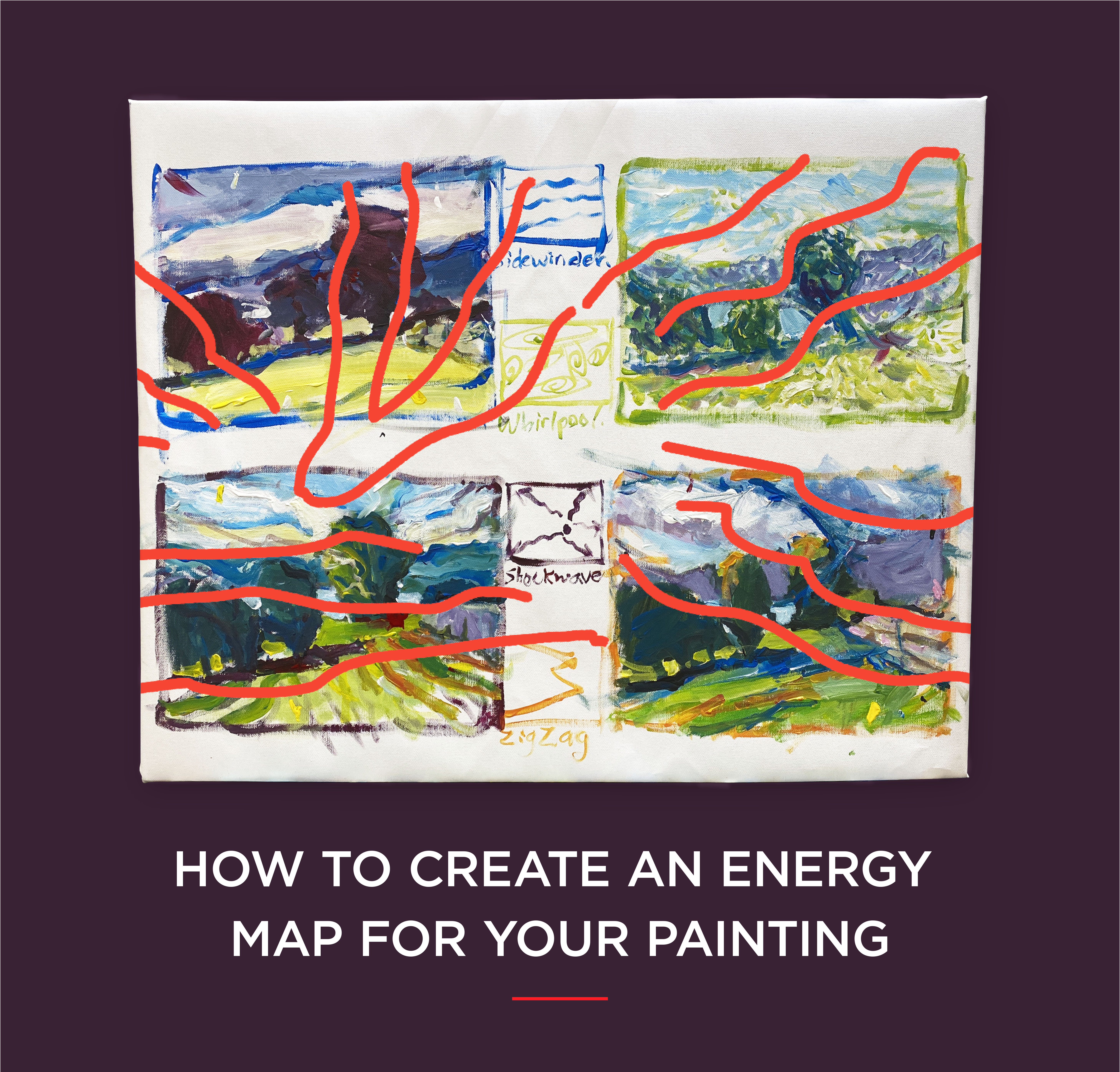 How To Create An Energy Map For Your Painting
Some paintings seem to just dance before your eyes (think of "Starry Night"). In this 30 minutes video tutorial you will discover what makes the difference between a boring, flat painting and one that dazzles the viewer right from the get-go.
How to identify energy lines
Create 4 possible paintings from 1 scene
Use a dynamic template to finish your painting
Once you learn how to create energy transfer, you will map your paintings with confidence and never be stuck for ideas.
Who is this Course For?
Any artist who wants to loosen up and discover their own style. This course is for you if: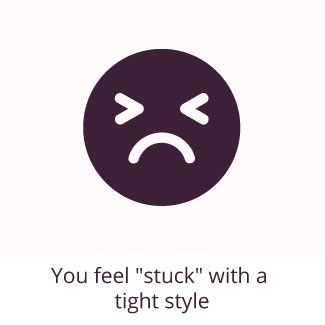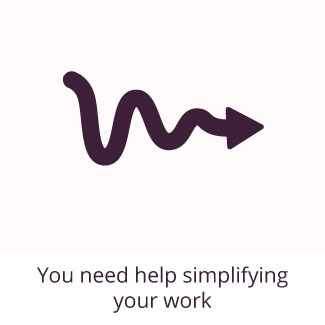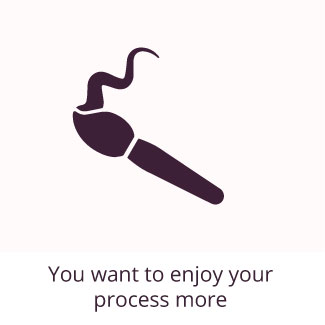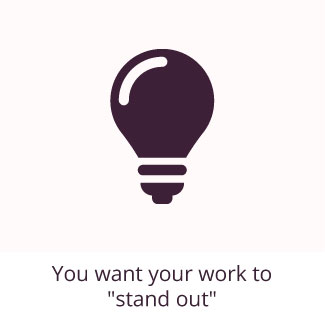 Imagine how you will feel when you learn how to:
Simplify your painting into bold shapes. Take the guesswork out of composition and increase your chances of success.
Paint freely and expressively. Use my 3 signature methods that will unlock a looser approach.
Develop your unique style. Discover a range of brush marks that artists never talk about... ever heard about "Duck Duck Go" or "Ferrule Drag"?
Create confidence and "wow" factor. Avoid the Top 5 Mistakes that most artists make.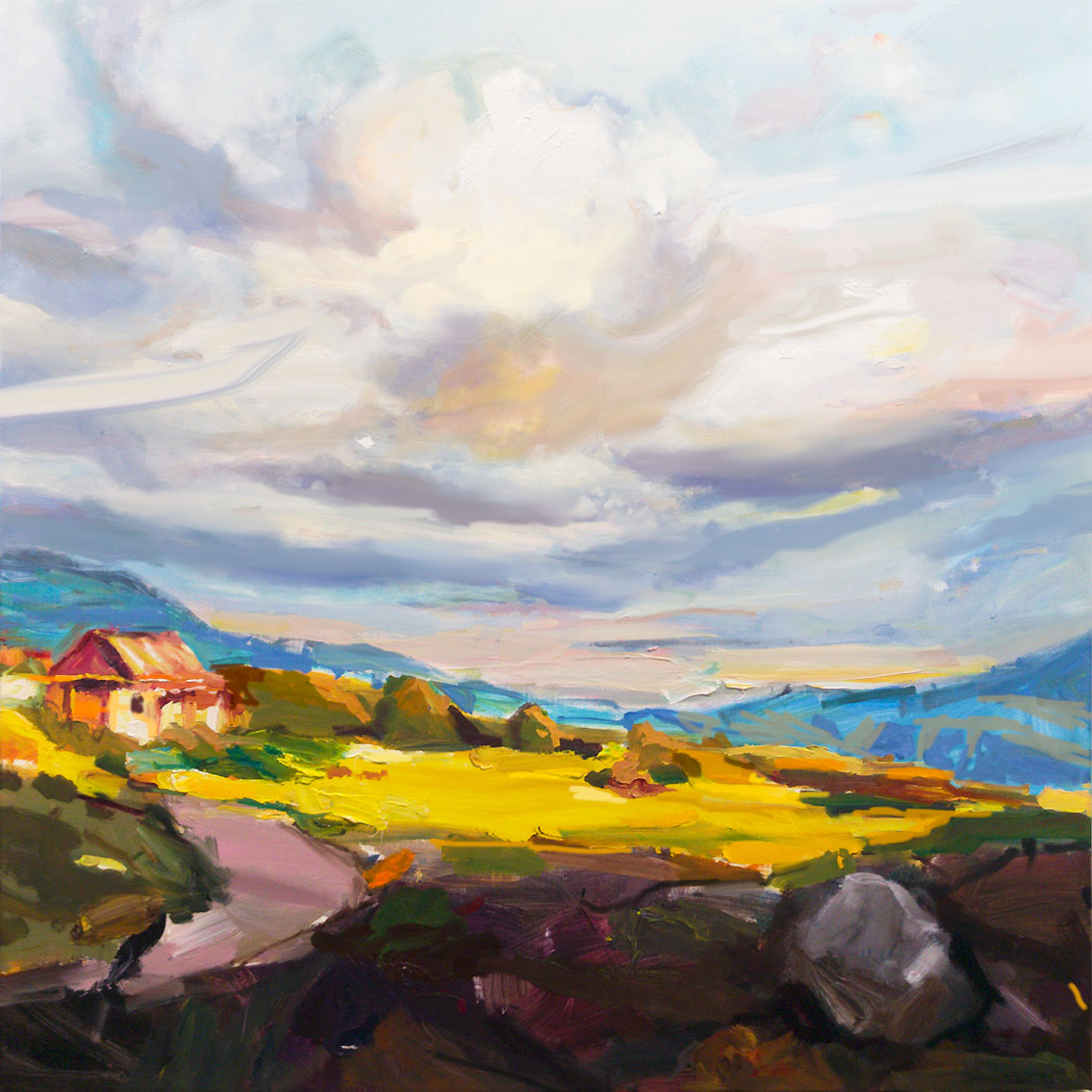 Here's what my students are saying: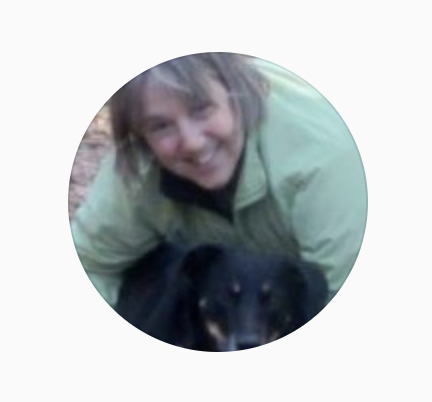 "I've gone through the premium package. Couldn't stop, each segment was like a cliffhanger that kept me wanting to see the next stage! Loved the old fashioned "Don'ts" too! I've been painting and teaching similar concepts a long time, but there are some great new ideas in this material. Fantastic job!"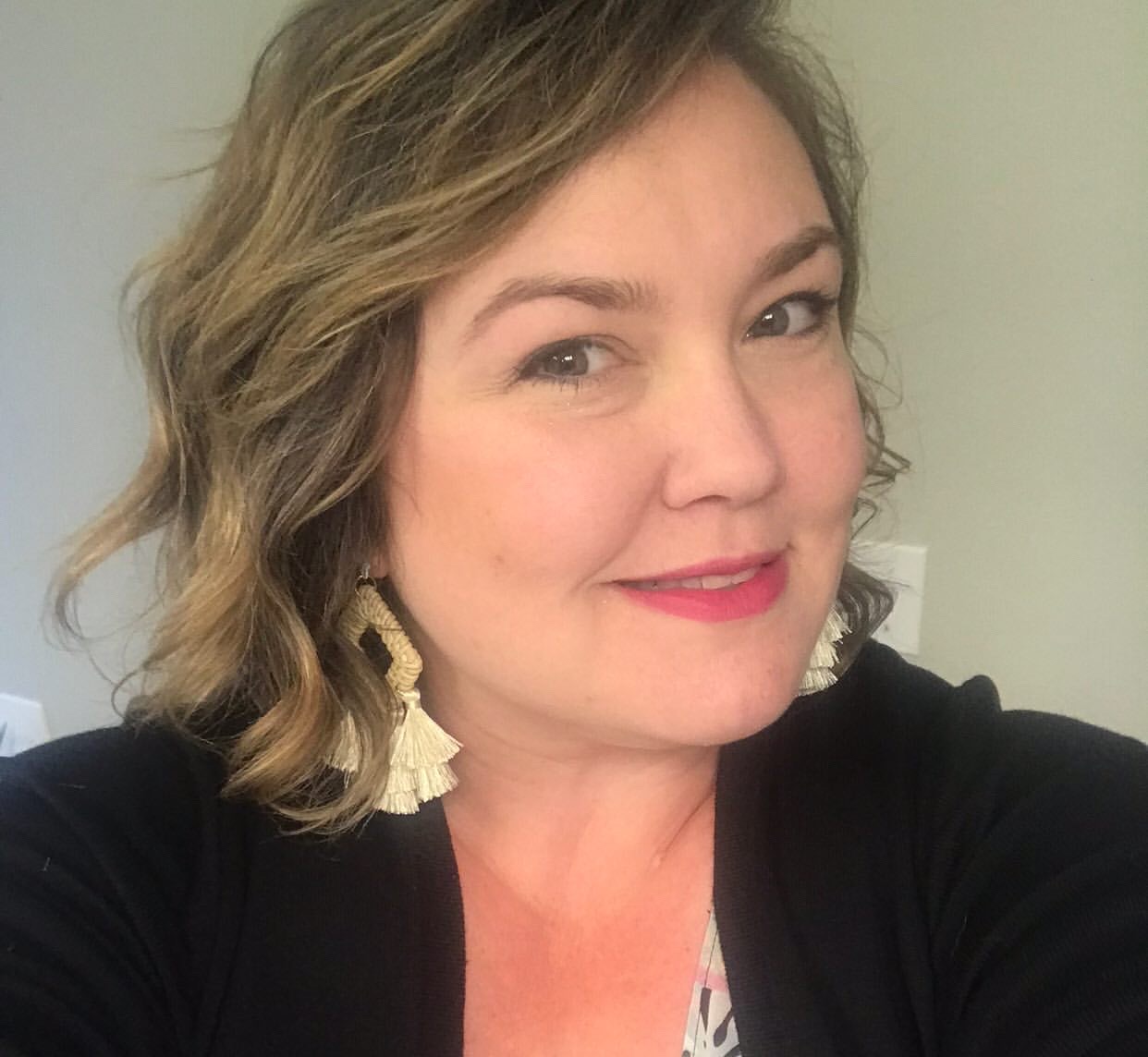 "This class is exactly what I was looking for! I have wasted so much money on other classes looking for exactly what you put out!!! Thank you! I'm excited for what is coming next!!!
"Started the course yesterday and it is so inspiring - can't stop thinking about what you're saying - thank you so much!!!"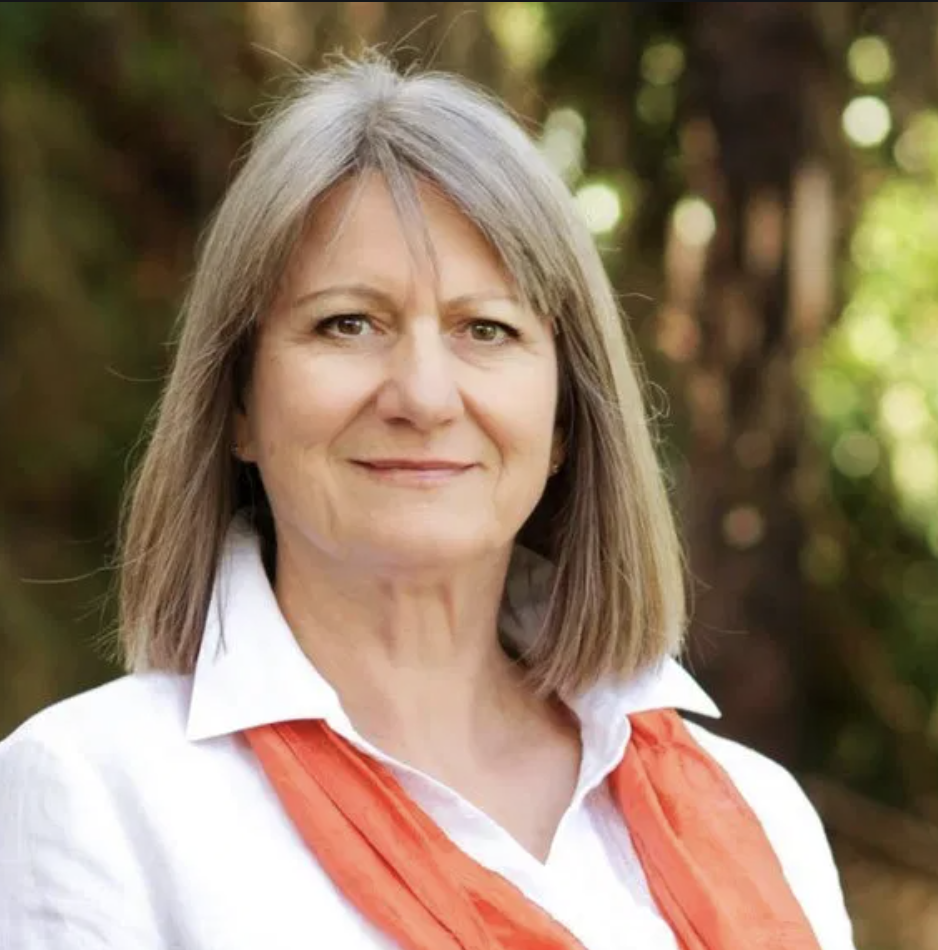 "Richard is an outstanding teacher. He is able to convey his process in simple language. I have found my mojo. Richard is a generous teacher, sharing through wonderful demonstrations the magic of his paintings, skill and process".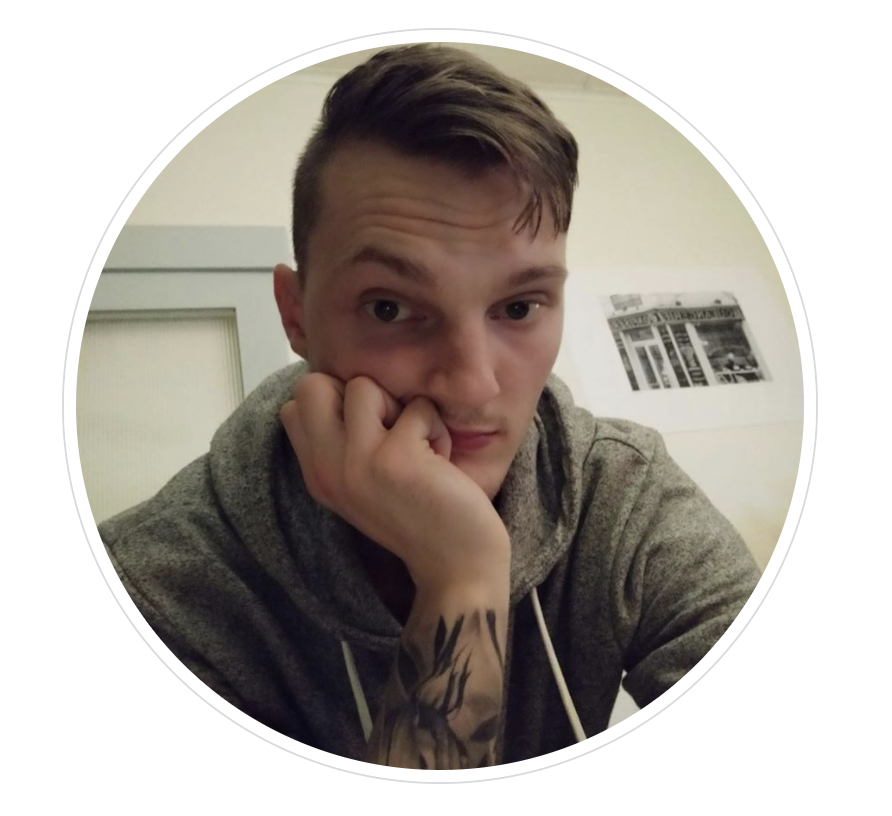 "Hey Richard, huge thank you for your workshop, I am really looking forward to developing my own pieces from what you have taught. You do incredible work and offer some of the best advice out there for artists."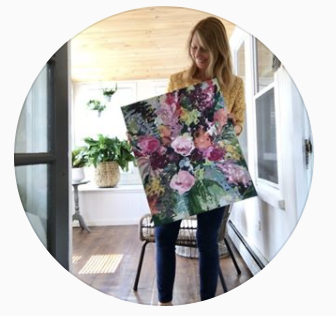 "I think your course is great! It's very professional and you provide lots of great information. I'm looking forward to going through the modules a second time because there is so much to absorb!"
Instead of spending time and money getting to a workshop,
you get all this from the comfort of your own home for just…
FAQs
When does the course start and finish?
The course starts now and never ends! It is a completely self-paced online course - you decide when you start and when you finish.
How long do I have access to the course?
How does lifetime access sound? After enrolling, you have unlimited access to the course for as long as you like - across any and all devices you own.
What mediums can I use?
In the course I demonstrate a layered technique suitable for oils, acrylics and gouache.
Do I need to be experienced?
This course is designed for artists with some experience. However, some people are capable of learning quickly. If you are a beginner, feel free to contact me first and we can discuss your requirements.
What if I am unhappy with the course?
We would never want you to be unhappy! If you are unsatisfied with your purchase, contact us in the first 30 days and we will give you a full refund.